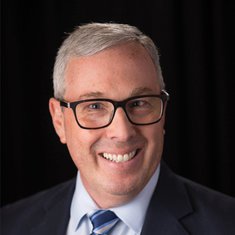 Leadership and Staff
Michael Kreisberg, MBA
Michael Kreisberg serves as Vice President of Member Services for CAPC, with overall responsibility for strategy and execution of member recruitment and engagement and retention programs, as well as ensuring the organization achieves the highest levels of member satisfaction.
Prior to joining CAPC, Michael was most recently the Chief Membership Officer of the American Bar Association, the world's largest association serving the legal profession. At the ABA, Michael directed five departments and led the organization through the creation and adoption of a transformative new membership model. He also led the American Society of Mechanical Engineers (ASME) through six consecutive years of membership growth as their Membership Director, as well as serving as National Membership Director for the United States Tennis Association (USTA). Michael has also held senior marketing positions in the credit card industry for high profile banks, including Citigroup and JP Morgan Chase.
Michael received his BS in Accounting from Fairleigh Dickinson University and earned his MBA from NYU's Stern School of Business.