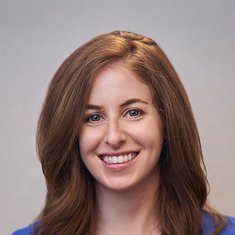 Melissa Baron
Melissa Baron is a Senior Marketing Manager at CAPC, where she oversees the Palliative in Practice blog, collaborating with talented leaders across the country and promoting their work to the field at large. Ms. Baron is also responsible for promoting CAPC offerings in partnership with her colleagues in program development, including the Best Practices in Dementia Care and Caregiver Support curriculum. In addition, she oversees CAPC's national-conference exhibiting presence.
Ms. Baron comes to CAPC with a diverse background—consulting in health care, wellness, food and hospitality, and more. She has worked with Plated, Viacom, and Acxiom Digital, and has volunteered for organizations that promote health and wellness in underserved communities.
Ms. Baron received her BA in Behavioral Science from Drew University.