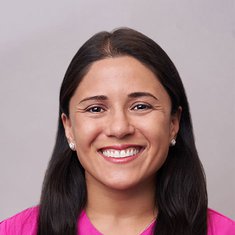 Jennifer Petrina, MBA
As a member of the executive leadership team at CAPC, Vice President of Finance and Business Information Systems Jennifer A. Petrina focuses on organizational health and sustainability through a financial perspective. This entails operating within both short-term and long-term strategic planning for quality management, risk reduction, and management of CAPC's financial portfolio (grants, philanthropy, events, and membership). Her expertise is in budget design development, forecasting, utilization of key metrics for performance measurement, cost cutting, and maximization of revenue. Ms. Petrina's work also comprises business information systems management, including but not limited to translation of complex data into basic terms for key stakeholders, logic, and theory of data within our CRM, Salesforce.
Prior to joining CAPC, Ms. Petrina worked as a business executive within health care and academia, with expertise in driving administrative operations, building and re-engineering new infrastructure, and establishing transparency and accountability to streamline operations. This included heavy work in policy and procedure development and international operations. In her previous roles at institutions such as Columbia University, NYU Langone Medical Center, and the University of Pennsylvania, she focused on business operations, including strategy, fiscal management, IT, human resource management, risk management, facilities/logistics, and communications. 

Ms. Petrina holds an MBA from Temple University and a BS in Management Information Systems from Dominican College.