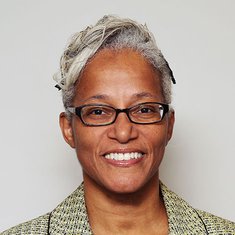 Hallia Baker, CMP
In her role as Vice President of Meetings/Diversity, Equity & Inclusion Officer for CAPC, Hallia J. Baker is lead manager of the highly acclaimed CAPC National Seminar, industry tradeshows, and all internal/external meetings and events.
Prior to joining CAPC, Ms. Baker had more than ten years of experience in the financial sector working for various investment banks, such as Kidder, Peabody & Co., PaineWebber & Co., and Salomon Smith Barney, where her meetings and events career began. She has planned events ranging from small board meetings to high-profile investor meetings and conferences that included prominent individuals such as: Jamie Dimon, Sanford Weill, Alfred Gordan, Jack Welch, Michael Bloomberg, and Former United States Secretary of State Colin Powell.
During her career, Ms. Baker achieved her certification as a Certified Meeting Professional (CMP) through the Convention Industry Council. Ms. Baker is also a member of Meeting Professionals International Greater New York Chapter (MPIGNY) and has held a seat on their Board of Directors and Executive Board, as well as served on numerous committees. In 2000, MPIGNY presented her with the prestigious Board of Directors Award, and in 2001 she was elected Planner of the Year. Ms. Baker is a graduate of The City College of New York and New York Institute of Technology, holding an MA in Creative Writing and a BS in Architecture.