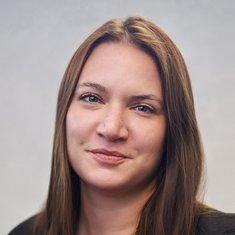 Brynn Bowman, MPA
Ms. Bowman is a nationally recognized leader in palliative care education, responsible for the execution of the Center to Advance Palliative Care (CAPC)'s core strategies including expanding access to high-quality specialty-level palliative care, training non-specialist clinicians in core palliative care clinical skills, advancing payment and accountability for palliative care services, and promoting public and professional awareness of palliative care benefits.
Ms. Bowman has written and spoken about the urgent need for clinicians from all specialties to integrate palliative care principles and practices in their care of patients living with serious illness. Under Ms. Bowman's direction, CAPC's education team launched an online clinical training curriculum in January 2015 that has since been used by tens of thousands of clinicians nationwide.
In addition to co-chairing CAPC's National Seminar since 2015, Ms. Bowman convenes national palliative care leaders to synthesize best practices in palliative care delivery and develop practical tools for palliative care teams. Her work includes CAPC's Palliative Care in the Home: A Guide to Program Design, an online curriculum in program start-up for inpatient and community palliative care, and a quality measurement toolkit for palliative care programs, among others.
Prior to joining CAPC in 2013, Ms. Bowman served as strategy director at LevelUp, a startup technology company specializing in mobile payment and small business marketing. Ms. Bowman received an AB in biological studies from Harvard College in 2008 and her MPA from New York University in 2017.
Upcoming Events
Presented By