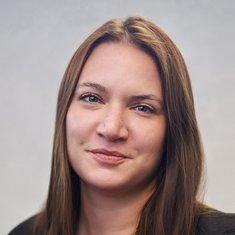 Brynn Bowman, MPA
Brynn Bowman, MPA, is Chief Strategy Officer for the Center to Advance Palliative Care where she is responsible for overseeing the organizational and content strategy that serves over 1700 CAPC member health care organizations, including over 70,000 clinicians and administrators.
A nationally recognized leader in palliative care education, Ms. Bowman specializes in health care leadership; palliative care business and financing; palliative care program design; palliative care education for nonpalliative care specialists; and palliative care delivery during the COVID-19 pandemic. Her work has been instrumental in the development of clinician engagement and education strategies to equip the US health care workforce with the skills needed to care for patients with serious illness, and their families.
In 2020, Ms. Bowman was selected as a Health and Aging Policy Fellow. In 2019, she was co-chair for the National Academies of Sciences, Engineering, and Medicine (NASEM) Roundtable on Quality Care for People with Serious Illness workshop: Building the Workforce We Need to Care for People with Serious Illness. In 2016, she won the Brandon Hall Group Silver Excellence in Learning award for Best Use of Mobile Learning: CAPC Online Palliative Care Curriculum.
Ms. Bowman has served on a number of advisory groups, including the C-TAC Summit Development Committee and Moonshot; the Stakeholder Advisory Committee of the American College of Surgeons Geriatric Surgery Verification Program; Aquifer palliative care curriculum development for medical students; and the Serious Illness Care Program Implementation Collaborative. In 2018-19, Ms. Bowman led a consensus process to grow the field of pediatric palliative care that codified a road map of priority actions and led to the development of a national coordinating pediatric palliative care task force.
Ms. Bowman has characterized palliative care clinical education for nonpalliative care specialists in multiple peer-reviewed publications, including Health Affairs, the Journal of Palliative Medicine, and the Journal of the American Geriatrics Society, among others. She has co-authored multiple CAPC publications, including Palliative Care in the Home: A Guide to Program Design and The Case for Communication Skills Training.
Formerly CAPC Vice President of Education, Ms. Bowman was responsible for developing CAPC's online clinical training curriculum and wide range of technical assistance that has garnered more than a half million course completions by tens of thousands of clinicians nationwide.
Prior to joining CAPC in 2013, Ms. Bowman served as strategy director at LevelUp, a technology company specializing in mobile payment and small business marketing. Ms. Bowman graduated from Harvard College in 2008 with an AB in biological studies and received her MPA from New York University in 2017.
Brynn Bowman lives in Brooklyn, New York.
Upcoming Events
Presented By