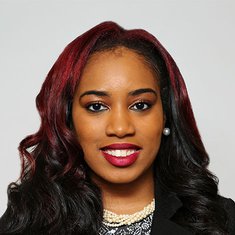 Brittany Chambers, MPH, MCHES
As Associate Director of Education, Brittany Chambers oversees the program operations team within the Education Department of CAPC. She manages the Palliative Care Leadership Centers™ (PCLC) program and is on the planning committee for the annual CAPC National Seminar. Her previous responsibilities included project managing the development of CAPC's online clinical curriculum and scheduling/coordinating virtual learning events for CAPC members.
Ms. Chambers is a Master Certified Health Education Specialist with experience working on funded research studies, and she has co-authored two academic, peer-reviewed articles. Ms. Chambers completed an eight-month health disparities research fellowship prior to joining CAPC.
Ms. Chambers received her BS in Community Health from University of Maryland, College Park and her MPH from Drexel University, School of Public Health.