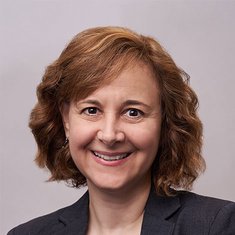 Allison Silvers, MBA
In her role as Vice President of Payment and Policy at the Center to Advance Palliative Care (CAPC), Allison Silvers educates health plans, policymakers, and health systems on the value of palliative care, along with strategies for ensuring that people with serious illness receive appropriate communications and symptom management.
In 2017, she launched CAPC's new Payment Accelerator to support palliative care programs as they pursue value-based payment. Ms. Silvers also co-leads the Serious Illness Quality Hub to create requirements and incentives for palliative care access and adherence to standards, as well as the Multi-Payer Workgroup, comprising national health plan leadership that helps to define best practices in palliative care access and payment.
Prior to joining CAPC, she served as the chief strategy officer for VillageCare, where she oversaw a CMS Innovation Award to improve treatment adherence for people living with HIV/AIDS, as well as led a Medicare Bundled Payment-for-Care Improvement initiative for post-acute services. In previous roles at VillageCare, she secured Patient-Centered Medical Home (PCMH) Level III accreditation for a primary care center and directed community case management programs that aimed to reduce morbidity and disability among isolated seniors.
Ms. Silvers has also helped launch two health insurance programs: a Medicaid managed long-term care plan and a start-up commercial plan offered on the New York State marketplace.
Ms. Silvers holds an MBA from Yale University, a BS in economics from the Wharton School, University of Pennsylvania, and a Geriatric Scholar Certificate from CUNY.
Selected Publications:
Silvers A, Fields T, Kytonen A, Meiers DE. "Medicare Advantage Flexibility: Getting Started on the Path to Improving Care for Seriously Ill Beneficiaries" Health Affairs Blog; July 2018.
Silvers A, Rogers M. "Minimizing Readmission Penalties with Palliative Care" HFM Journal, March 2018.
Silvers A, Gualtieri-Reed T, Fields T. ACO/Health Plan Toolkit: Integrating Palliative Care into Population Management, 2018.
Silvers A, Meier DE. "SNP Alliance Issue Brief: Serious Illness Strategies for Medicare Special Needs Plans" December 2017.
Meier DE, Silvers A. Serious Illness Strategies (for Health Plans and Accountable Care Organizations), August 2017.
Silvers A, et al. Payment Primer: What to Know about Payment for Palliative Care Delivery, February 2017.
Siderow S, Silvers A, Meier DE. "Palliative Care Improves Quality of Care, Lowers Cost" The American Journal of Managed Care , July 2016.
Upcoming Events
Presented By


Presented By