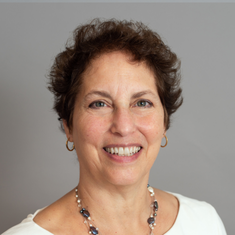 Madeline Jacobs, MPA
As Associate Director, Member Relations, Madeline (Maddy) Jacobs is responsible for supporting member organizations in strategically utilizing CAPC resources to reach their goals and maximize the value of membership. Ms. Jacobs collaborates with health system leaders to support system-wide palliative care approaches as well as training initiatives related to improving the care of serious illness patients across the care continuum.
Ms. Jacobs has 25 years of experience in non-profit organizations and foundations focused on improving provider skills, processes and evidence-based practice in palliative care, care transitions, aging in place, and advance care planning. She is an Adjunct Lecturer in the Health and Nutrition Services Department at Brooklyn College, CUNY.
Ms. Jacobs received her BA from Rutgers University and her MPA from New York University.